Mentors
We - the Teaching Assistants (TAs), Undergraduate Learning Assistants (ULAs) and Prof. K - are what we will collectively refer to as "Mentors". We look forward to helping you learn and succeed in this class and beyond.
Instructors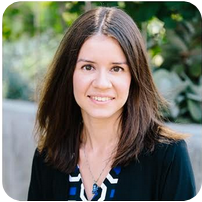 Prof. K (Yekaterina Kharitonova)
she/they
Hi everyone! I am really excited about teaching this class again, since every time we offer it, we learn something new about how to present the introductory Computer Science concepts in a more intuitive, fun or creative way.
When I am not sharing my passion for Computer Science and Data Science, you used to be able to find me chatting with students, organizing board-game nights, drinking copious amounts of tea, and/or enjoying the beautiful Santa Barbara weather. This term, however, I'm going to be on the other side of the world (12 time zones ahead of Santa Barbara), and while I will still be drinking lots and lots of tea and trying to organize (virtual) game nights, my focus is much more reflective, focusing on my and students' learning experiences, drawing the parallels between the lessons in the classroom and those we encounter outside of it.
Teaching Assistants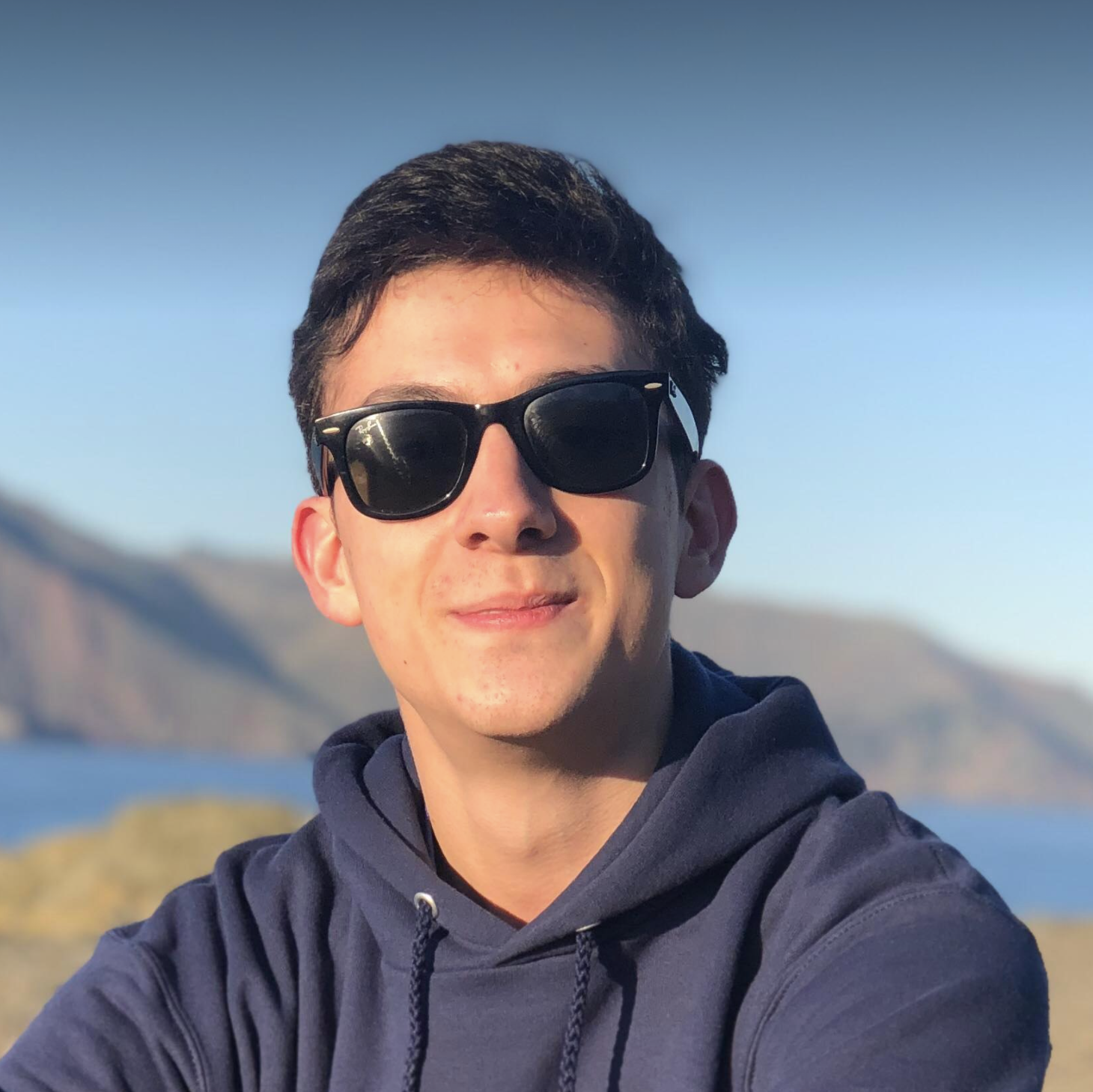 Arthur Gatin
he/him
Hello dear students! My name is Arthur, I really enjoy teaching, and I'm proud to be representing our wonderful department in the role of a Teaching Assistant. I've previously been a ULA for the CS Department at UCSB for 8 quarters, and this is my first time TA'ing (one can only TA as a graduate student). I've been born and raised in Russia, but now my family and I live in California. At UCSB, I'm enrolled in the 5-year Master's program called BS/MS because I wanted to learn the material beyond the scope of our 4-year program. At first as an undergraduate, I've used to look down on Python because of its quirks and always preferred C++ to Python due of its structure and speed, but over time I learned to like Python, and now it is my go-to in technical interviews and coding up something fast. This quarter, I will look for opportunities to compare Python to other languages so you don't just learn Python in a vacuum, for those interested. I want to welcome all of you to CSW 8 - this will be an exciting journey, and we will all learn a lot in these next 10 weeks. Our job is to make this journey interesting and fun, to give you plenty of opportunities to get help and ask questions, and spread our love of coding to you. Please do not hesitate to contact us for anything course- or major- or else-related, and I look forward to meeting many of you very soon!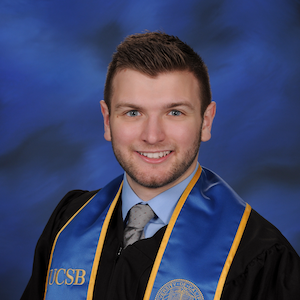 Justin Hemphill
Him/his
I am currently pursuing a master's degree in computer engineering here at UCSB. I enjoy teaching students how to code, and I have coded large projects before. I am currently interested in blockchain and creating applications on the blockchain.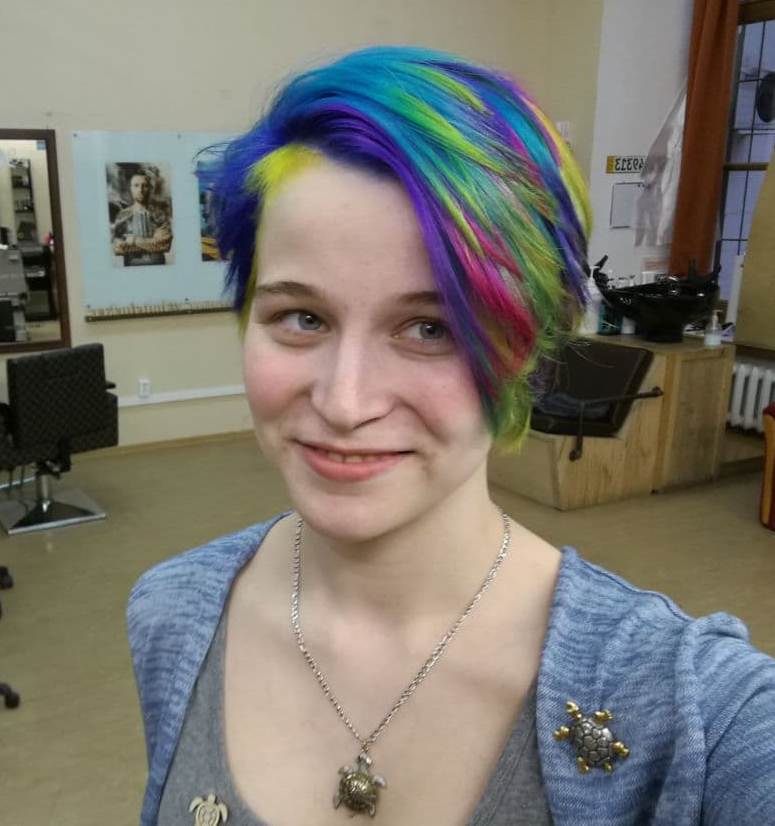 Liubov (Liu) Kurafeeva
she/her
Hi everyone, my name is Liubov (or Liu as a short variant). I am a first-year Ph.D. student in the CS department. I spend the Fall21 semester fully online due to the visa issues and this is my first semester on campus :) I am happy to be a newbie because it means there is a great journey ahead, and not a bit less great journey awaits you on CS8. We all, instructors, TA's, ULA's here to help you not only to complete this journey but to enjoy it as much as you could. Fun fact, when I was a freshman and had a similar course, my teacher had to hide from me and tons of my repeating questions. And believe me, many of them were very obvious as I understand now. So if you need someone who won't be bothered by the 1000th same question - I am here for you, same as all TA, and ULA, and instructors, because we all were in your shoes. Outside computer science, I love board games, hiking, and swimming. Looking forward to meeting you all online on CS8 and on campus.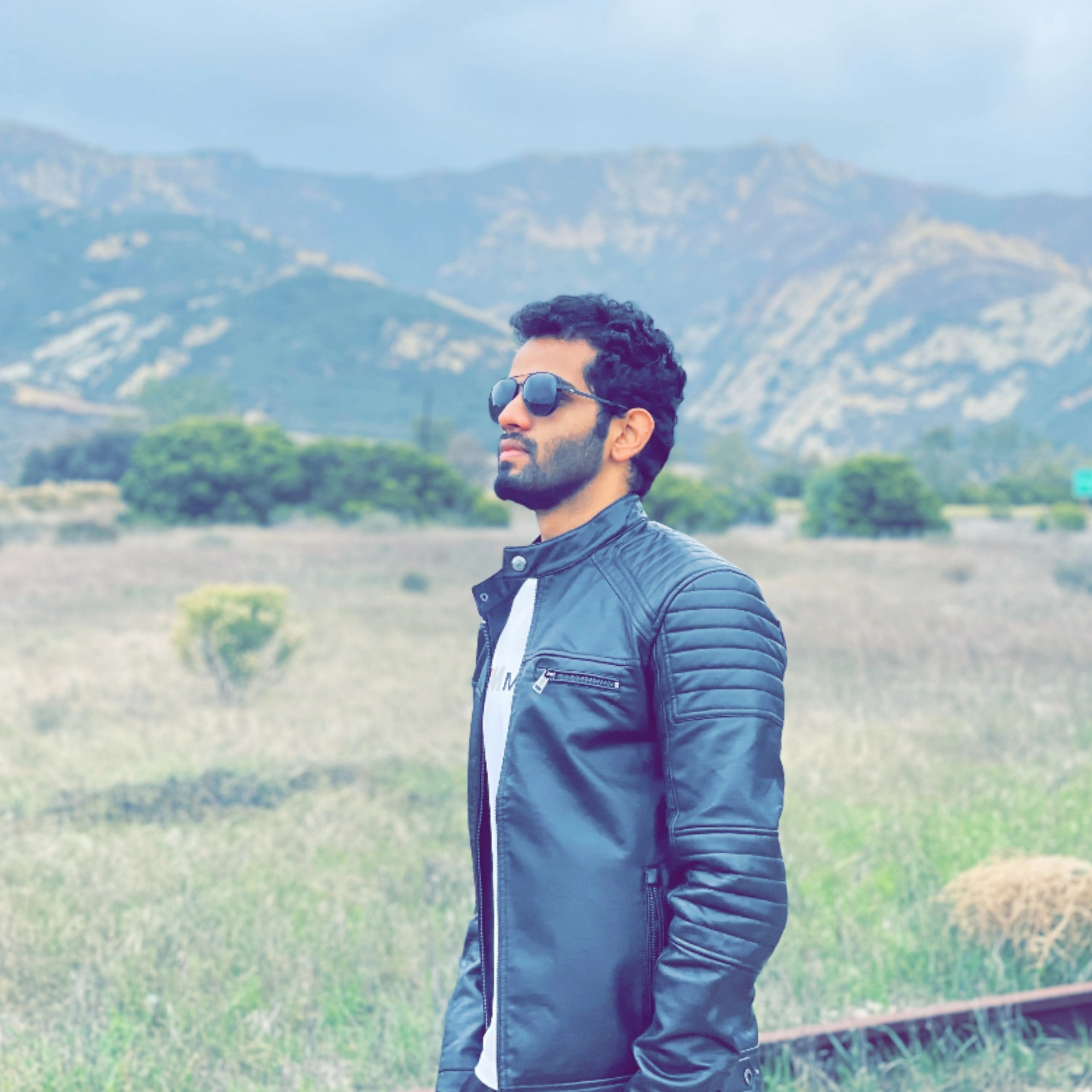 Nikunj Baid
Him/his
Hey Everyone! Hope you are doing well and safe! I am a graduate student in the CS department, with a Bachelors' Degree in the same field. I have around three years of industry experience working as a python/java developer. Python has been my go-to language for many of the utilities that I have built to date, both professionally as well as for personal use cases. I have some really interesting stories to share about the cool stuff that me and my friends did back during our undergrad days using python and I believe that would also open various doors for you to explore with this beautiful and yet so simple language! I like traveling, working out, and binge-watching for leisure. I am looking forward to meeting you all and getting to know you better! Feel free to reach out to me for anything you would want to discuss, be it related to the course or anything random. Hope you guys have a great time learning with this course!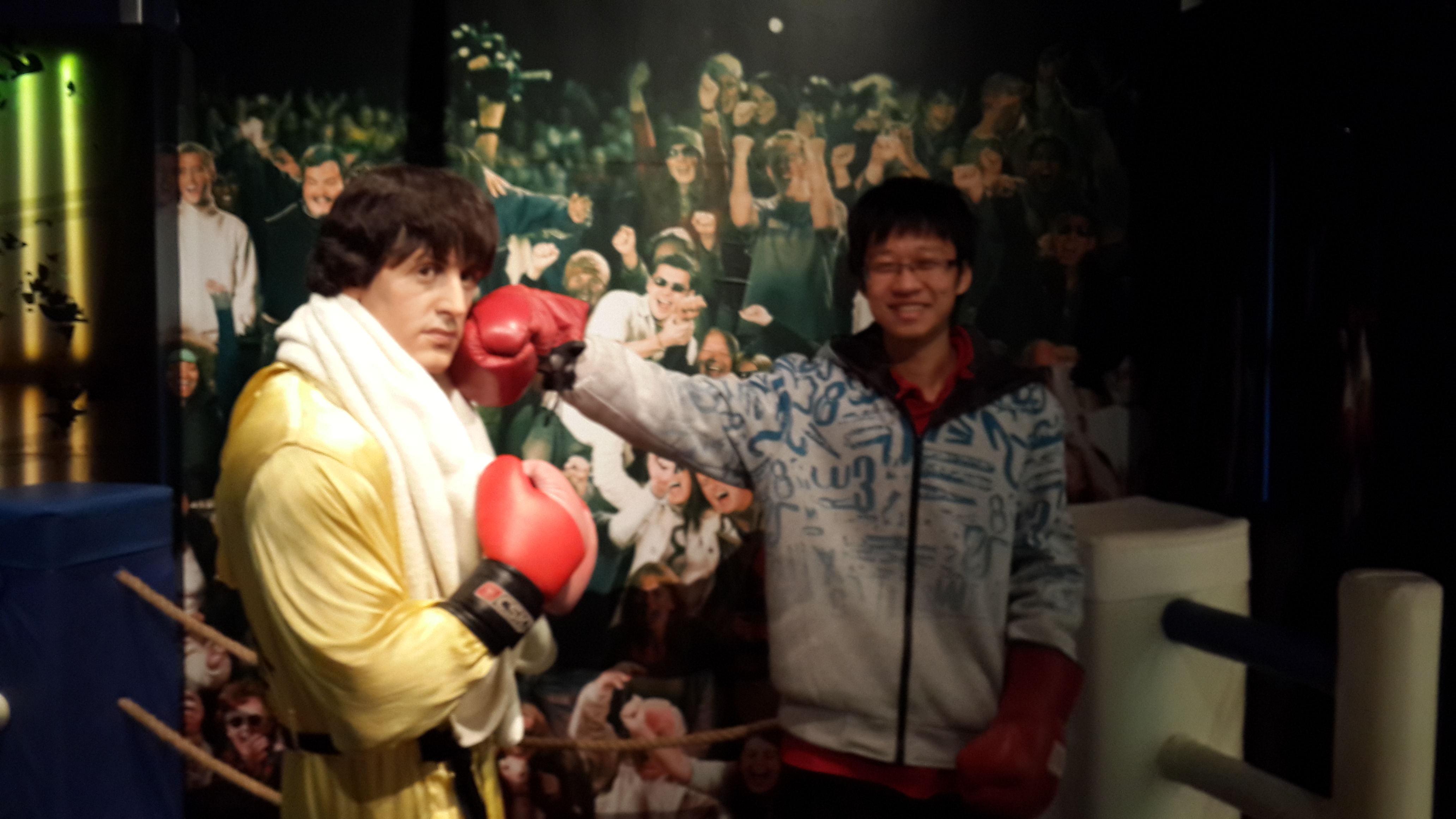 Pengfei Xu
He/Him/His
Hey there! Welcome to CSW 8! My name is Pengfei Xu, a second-year Ph.D student in Computer Science department. I got my Master's Degree at Rice University. I worked as a machine learning researcher at Ford and Katana Graph. I enjoyed learning facinating topics in computer science like programming languages, compilers and operating systems. Hope you guys can see how charming coding is by starting with some hands-on experience in this course.
In my spare time, I love to play ball games and video games. I am also a meat-lover, a traveller and a MJ fan. Looking forward to meet you all in the winter quarter!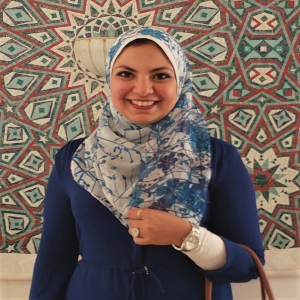 Shereen Elsayed
She/her
Hello dear students! Welcome to CS 8 Winter-22! I am so excited to introduce myself to you and get to know you all. I am Shereen Elsayed, I am a second year graduate student at CS. I am also a mother of 11 months baby monester boy (Mado). I have 5 years of experience of software development at Siemens using several programming languages (Java, c, c++, and python) along with some scripting languages (Perl, PHP, TCL/TK, shell,…etc.) Also I am experienced with hardware descriptive languages like VHDL and Verilog. I also worked at Race-Lab at UCSB as a software developer before joining the lab as a researcher. I enjoyed working with several scientists and astronauts to create a python package to ease creation of a pub/sub system using Kafka servers. Finally, I was a TA in CS-8 for 2 quarters now and I am so glad I will be your TA this quarter too. I hope I can be the best help for you all. Please never ever hesitate to contact me for any help or support :) I'd always be happy to assist you.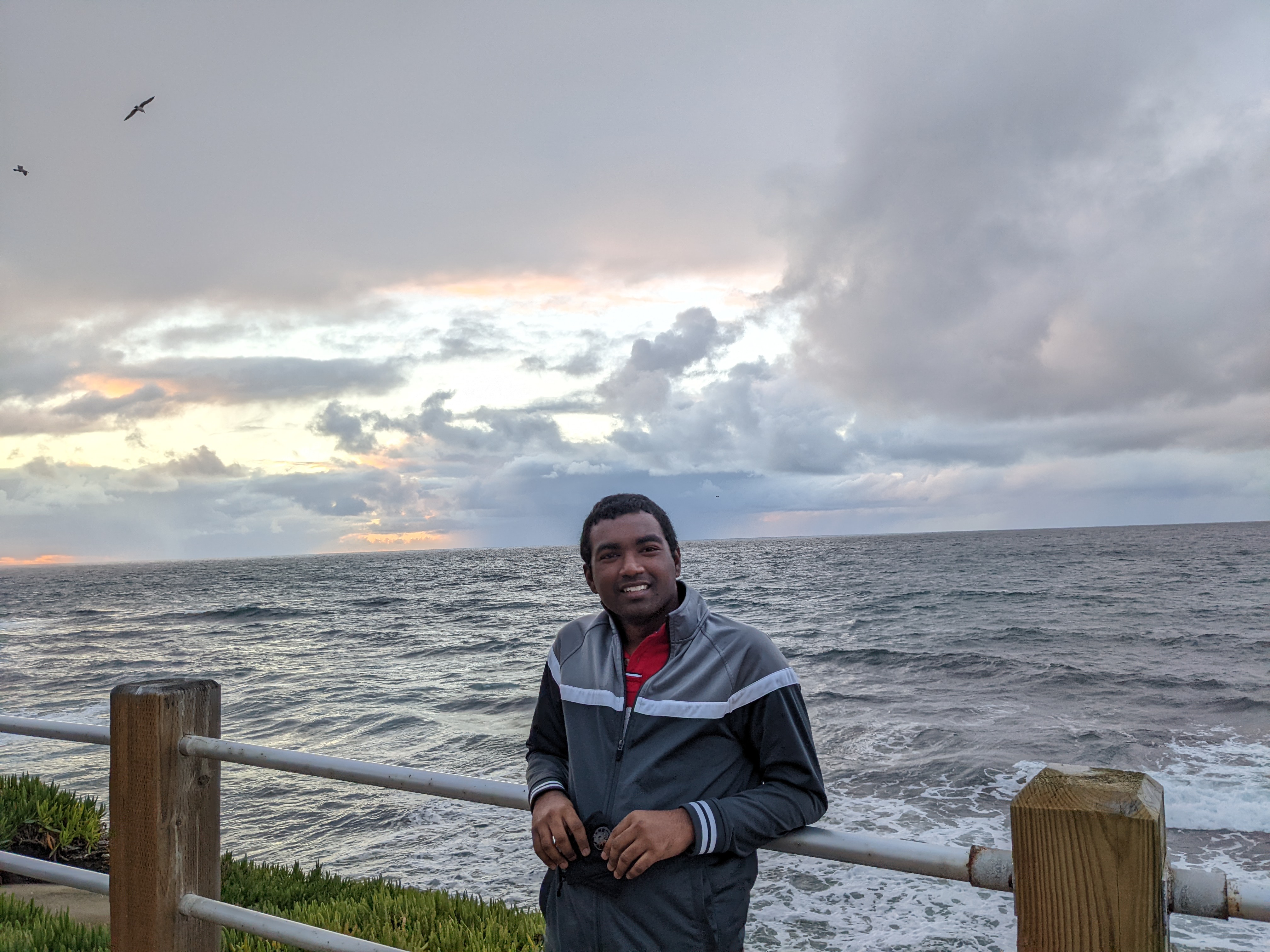 Saikumar Yadugiri
He/Him/His
Hey there! Welcome to CSW 8. My name is Saikumar. Everyone calls me Sai. I am a master's degree student in the computer science department. In my undergrad, I majored in Electrical Engineering and I have 3 years of experience working as a Cloud Backend Developer in Oracle Cloud. I also have experience in website and video game development. I am a huge cinephile. You name a movie, and chances are I already watched it. I enjoy drawing and the general digital art world. I love playing single player RPGs in my free time. So, suggest some good games! I recreationally play badminton. I look forward to the fruitful interactions we have during the course and once again, welcome to the course!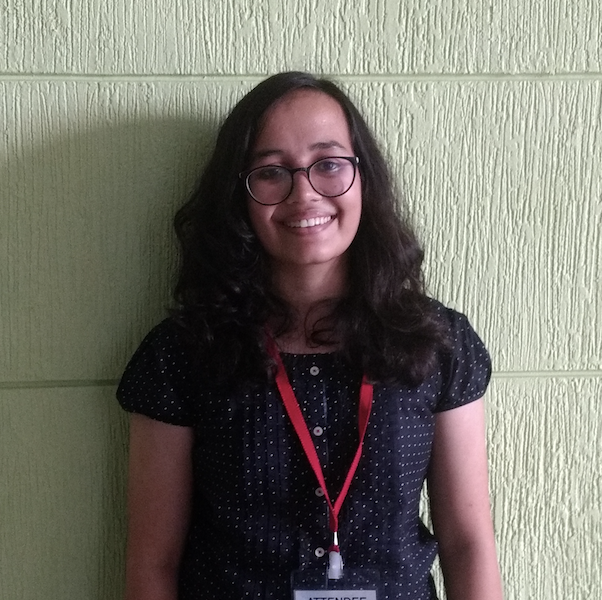 Samridhi Maheshwari
She/Her
Hi Everyone! I'm a first year master's student in CS at UCSB. A bit about me - I completed my Bachelor's in Computer Engineering in 2019. After that, I worked as an Android Engineer at PhonePe - a Fintech company in India. While my preferred language to code in is Java, I absolutely love convenient and simple Python is for people just starting to learn how to code. I've built some cool things using Python, the coolest being a recommendation system using my Spotify music history! I'm really excited to meet you all virtually, and to guide you through this exciting journey of programming!
Undergraduate Learning Assistants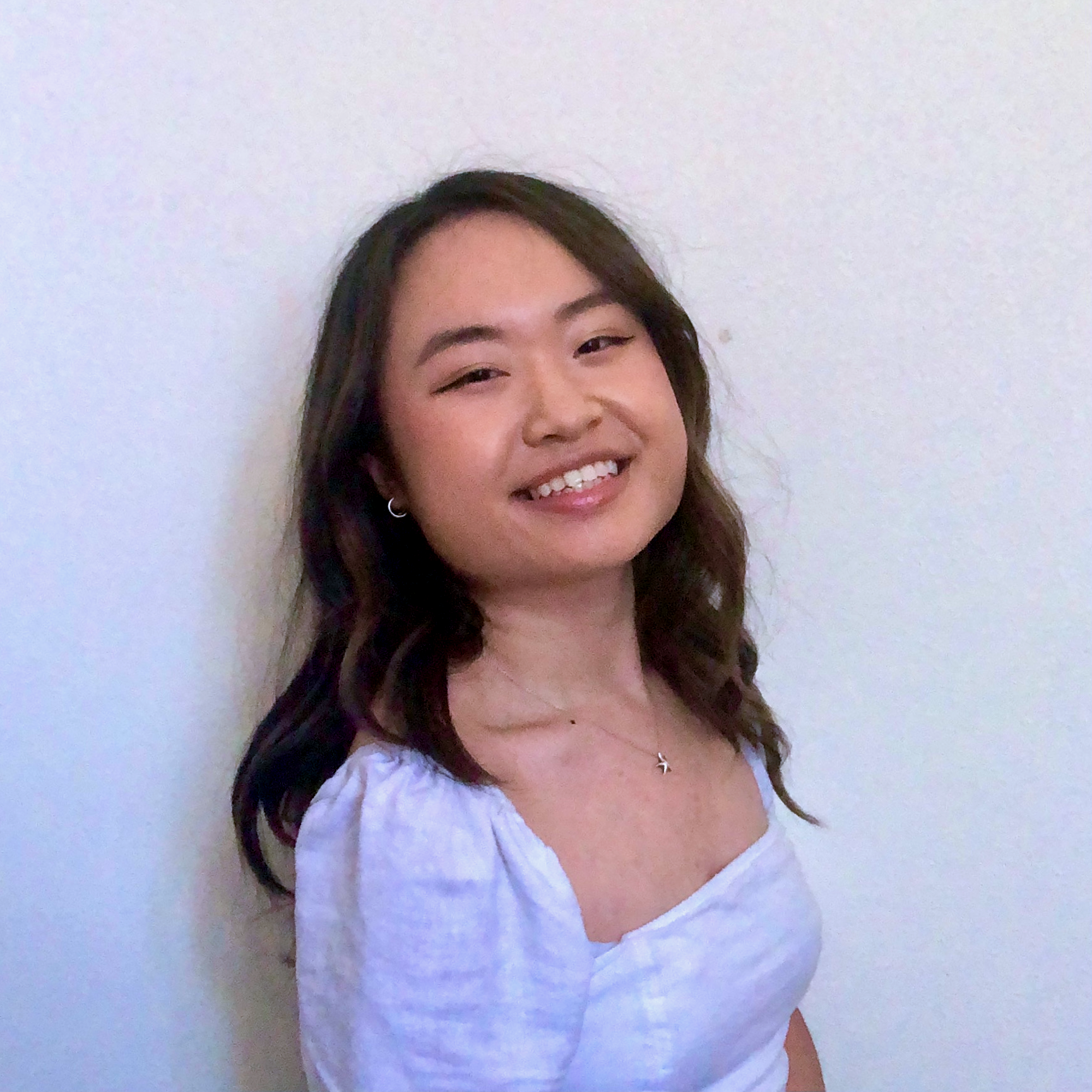 Lina Zeng
she/her
Hi CSW8,
I'm Lina (she/her/hers): a fourth-year Computer Science (CS) major and Education minor who has taken this class back in F18, so I've been in your same spot. I've also been a ULA for this class back in S20 so… I've also been in my own same spot.
I'm excited to be back because my mission in college has always been to create safe spaces to learn more, make mistakes, and be yourself. I hope I can do that here in CSW8 where many of you are touching programming for the first time. I hope that by the end of the 10 weeks, we will all have learned at least something about programming and each other.
I am now retired from many CS-related activities but if you have any questions about the following, let me know: I was previously president of Oceana Hacks, formerly known as Women/Hacks, a 36-hour beginner-friendly hackathon catered toward gender minorities in technology. I was also part of the Early Research Scholars Program (ERSP) 2019-2020 cohort for the Machine Learning in Computer Vision group lead by Professor Hollerer. I'm also a member of Society of Women Engineers, Women in Computer Science, and Theta Tau.
If I'm not doing something school-related, I'm probably napping, snacking, dancing (poorly), playing Teamfight Tactics (also poorly), or making a spreadsheet (beautifully).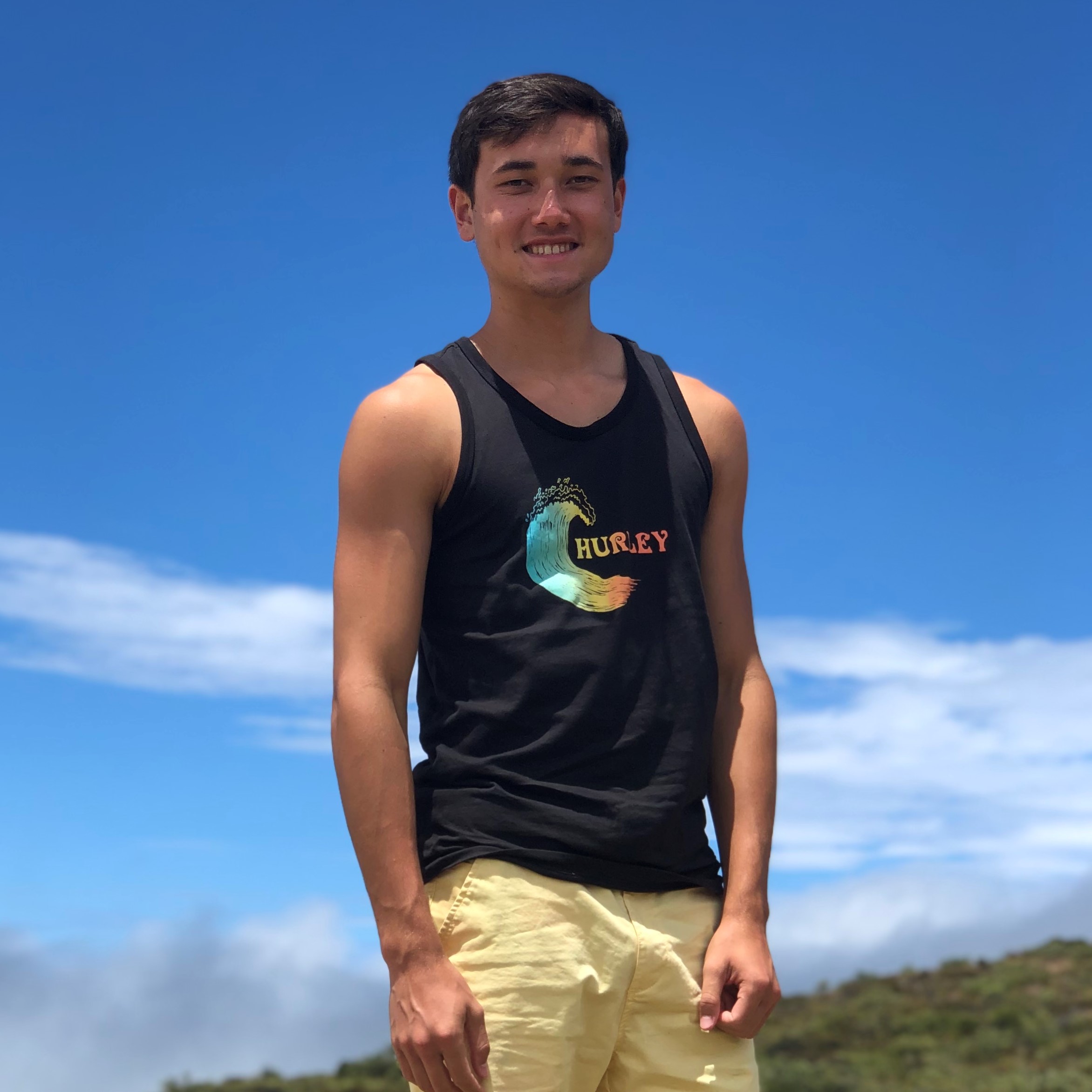 Nicholas Wenstad
He/Him
Hey! My name is Nicholas Wenstad and I am a third year Computer Science student! My passion for Computer Science began during my first year at UCSB, before I had even decided to switch into the Computer Science major. The first coding course that I took was CS8 in the Winter Quarter of 2020 and I was pretty intimidated since I had no coding experience at all. The environment that was created by Prof. K and the mentors of the course made it very inviting and easy to ask for help on anything that was confusing, which helped me excel in the course and created a strong foundation for the future of my collegiate career. As a ULA, I will strive to create a similar environment for students, as I know what it is like to be completely new to these challenging concepts. Now in my third year, I feel very confident in my computer science knowledge and look back at how far I have come since my first year. Please do not feel intimidated to ask for help or contact me with any question you might have! I want to help you succeed and develop a deep understanding of the concepts of Computer Science!
In my free time, I love to do anything outdoors such as camping, hiking, or any recreational sports. Before COVID I played many intramural sports at UCSB like basketball and flag football which I found to be a great way to meet people and take a break from the stress of school. I am a huge Denver Broncos fan and am in the championship round of my fantasy football league so let's hope I bring home that $700 1st place prize. I am also a huge fan of anything Star Wars and Marvel, and love watching the midnight releases of their new TV shows and movies!
I am looking forward to interacting and meeting you all this quarter!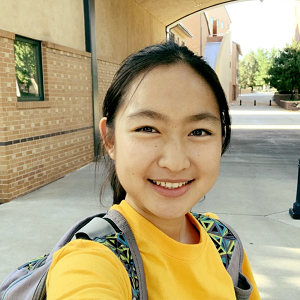 Rachel Jiang
She/her
Hello! I'm Rachel and I'm a first year pre-econ major who loves cs. It's great to meet you and I'm excited to be with you on your journey through CS 8. My one-sentence piece of advise is to manage your time well as you work through the quarter. You got this, and you'll have lots of fun! Welcome of CS8.
A little bit about myself… My programming journey started in high school with Java, then I learned Python through CS 8 in the fall quarter. My favorite way of learning programming, besides attending classes, is watching FreeCodeCamps on Youtube. Other alternatives I use include the 7-day free trial subscription to Coursera courses. In my free time, I prefer simple things: run, read, talk, and listen to music. I'm currently working on a project with my teammates from the New Venture Challenge. If you're interested in technology and innovation, feel free to stop by my office hours and chat. I love exchanging ideas.
Looking foreward to a great quarter with you all. Welcome to CS 8!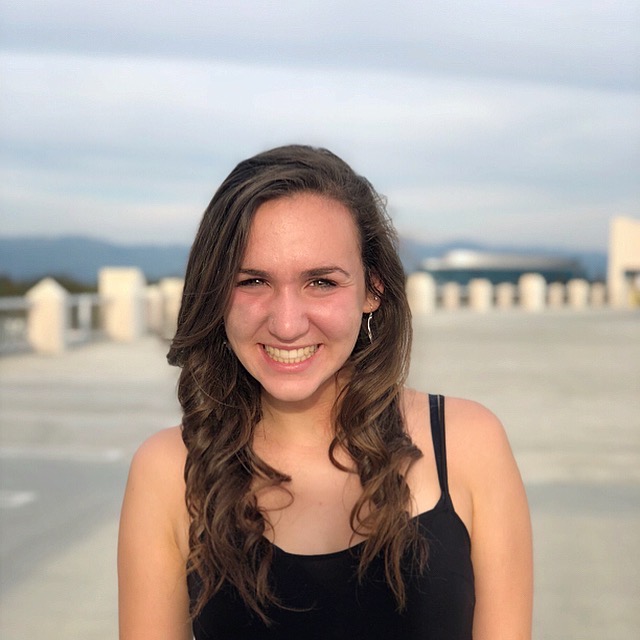 Sara Mandic
She/her
Hey everyone :) I'm a fourth year CS major. CS8 was my first CS class at UCSB and I remember being so afraid coming to class as a freshman. I thought that everyone knew so much more than I did and I felt so intimidated. If you feel this way, trust me you are not alone. With the help of great professors and tutors who helped me feel welcome I improved so much in my abilities and gained a lot of confidence. I know that the course is fast paced and in moments you might feel extremely overwhelmed, but I, along with an amazing staff of TA's, tutors, and a stellar professor, am more than eager to help. I want to share some tricks that I found helpful when taking CS8 and help you see that you can do it. If you have any questions in regards to course material, study methods, tips I have for being successful in this class, or if you just want to talk feel free to reach out to me. I'm a super friendly and social person and am always open to conversation. Outside of school I love playing volleyball and play for the UCSB women's club volleyball team so you might see me at East Beach. Other than volleyball I love to paint and I love to travel. I look forward to meeting you all and I hope that this quarter will be an awesome experience.
---